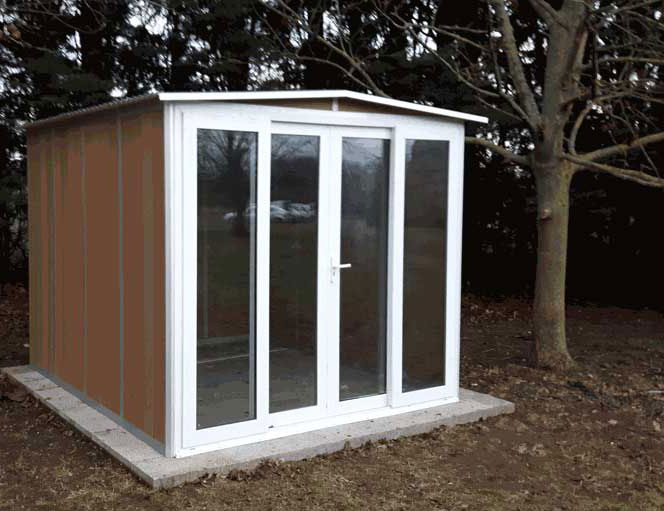 Modena Garden
Room
Stylish, modern addition to any garden
The unique Click system uprights make installing shelves, workbenches or office desks a simple, interchangable and versatile room.
The construction as the Modena but with uPVC 8ft double glazed, independant sliding patio doors.
Image shown is for illustrative purposes only. Doors are supplied in white powder-coat finish and can be painted if necessary.
This is a stylish, modern addition to any garden, creates a space for entertaining, or a quite office room.
This is a new concept for a Garden Room offering the look of wood but maintenance FREE and NOT costing the earth.
The LeoWood panelling is made from an extrusion of 62% pulverised wood, 33% pulverised plastic (from recycled bottles) and the balance bonding agents.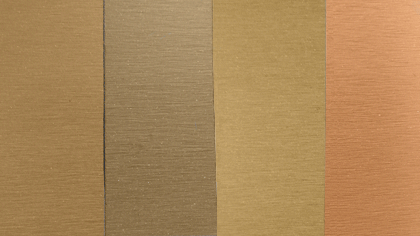 101 102 103 107
Comes in a choice of 4 colours
* Colour Disclaimer: Actual Product colours may vary from the colours shown. *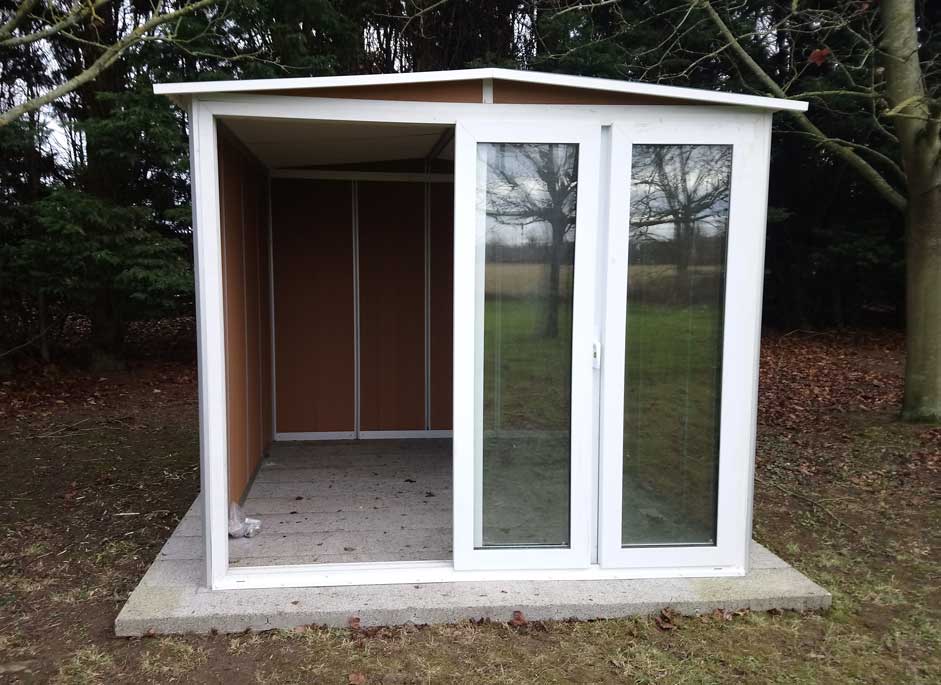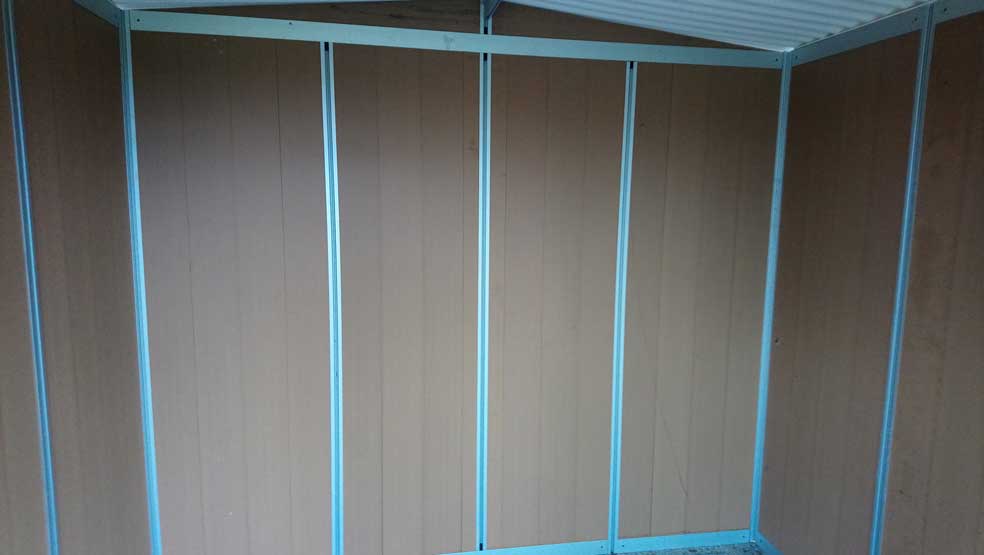 DIY
: Savings are available for customers wishing to erect the garage themselves.
Call us now on
0800 316 6390
for more details.
What Next?
If you'd like more information on this, or any of our buildings you can order a brochure free of charge by clicking here. Alternatively, you can call our sales team on 0800 316 6390 if you have any questions or queries.